Today was an active day in the market. I had very little time to watch what happened, so no day trades for today.
Swing Trades
I framed 12 swing trade candidates for today, and all 12 fired. Some were framed both long and short, and one fired both long then short.
Eleven trades closed today. Three of those were opened today.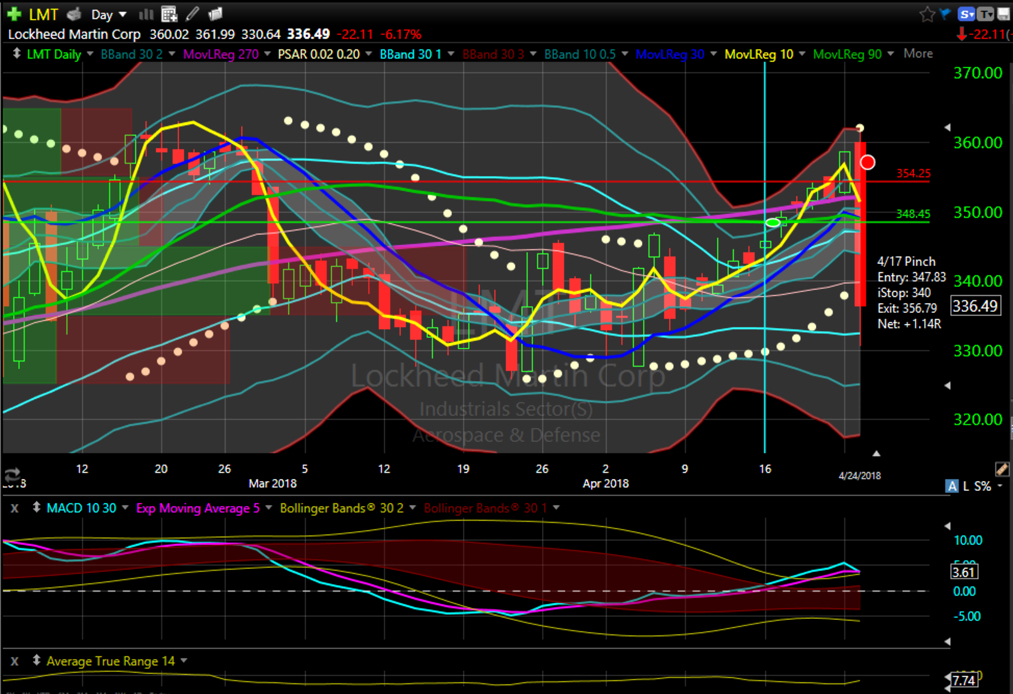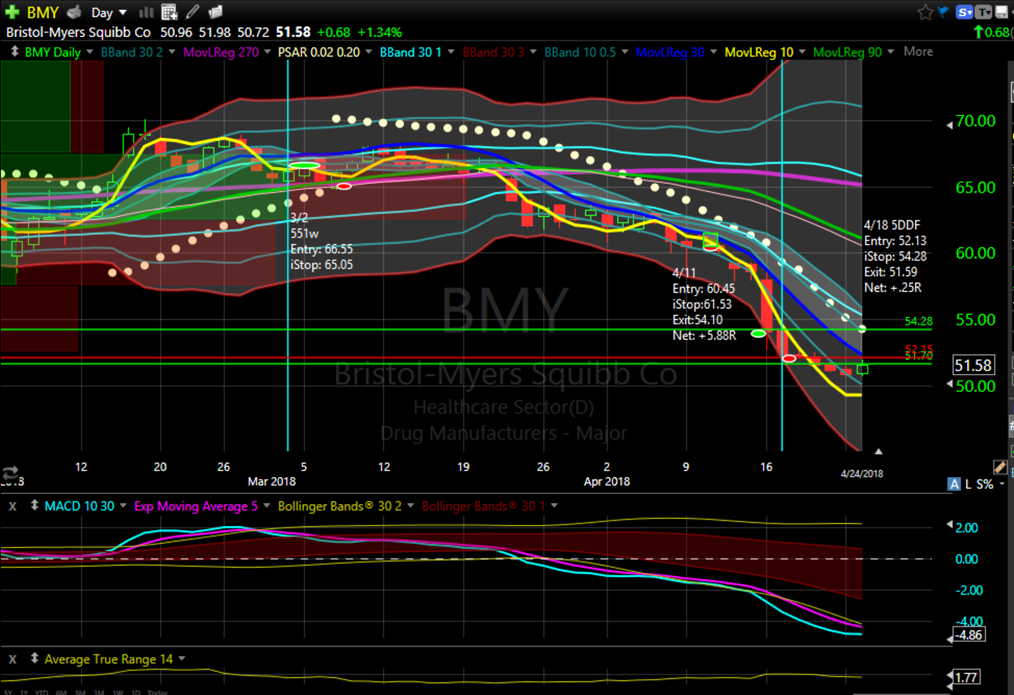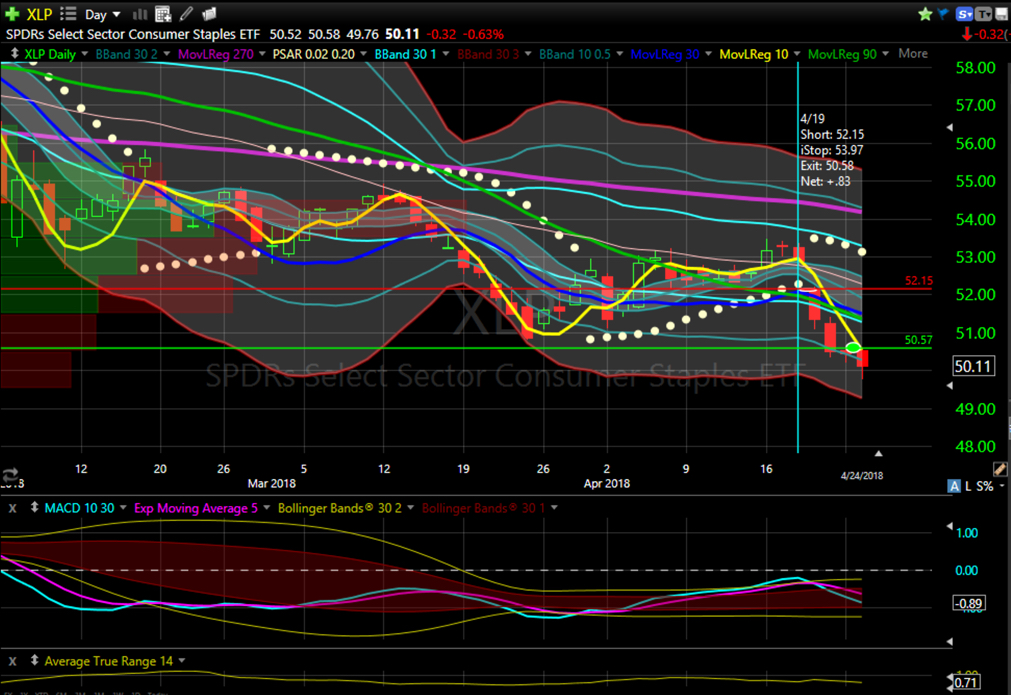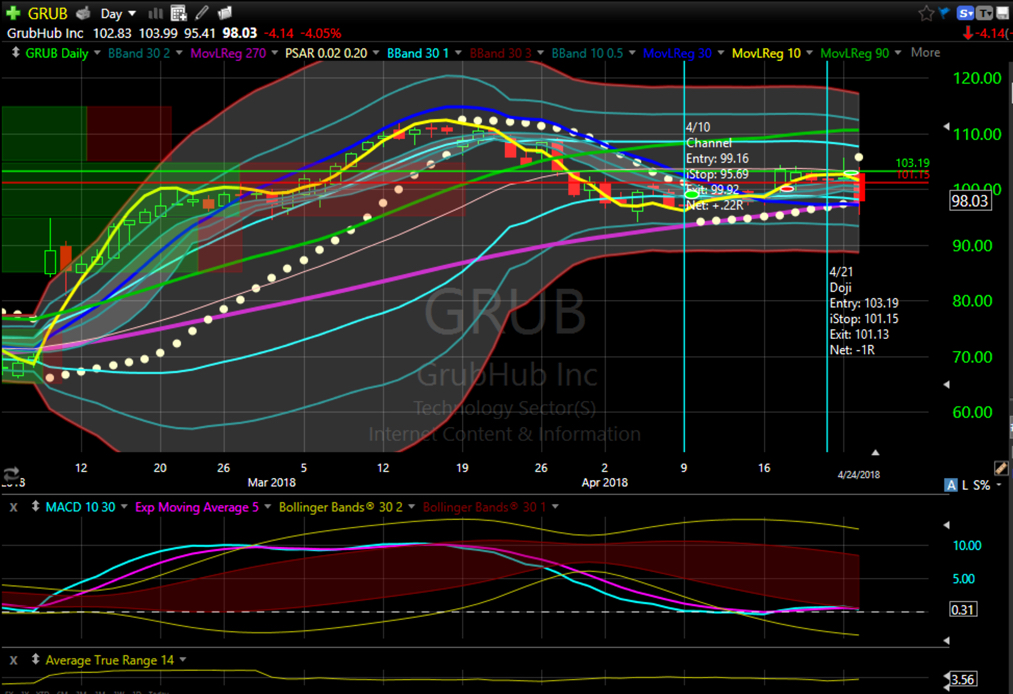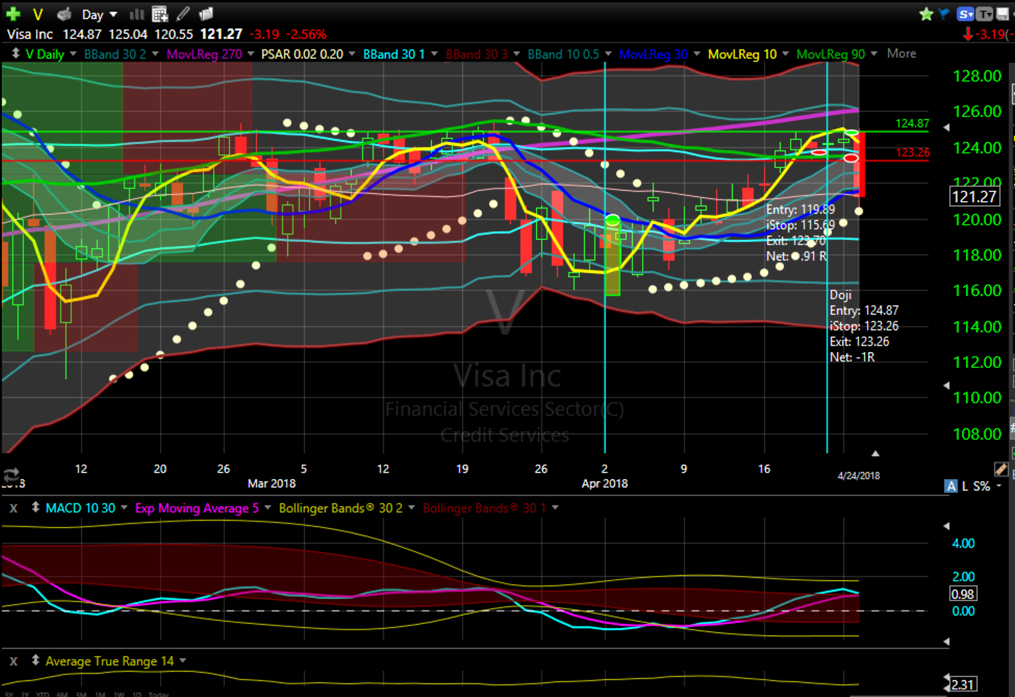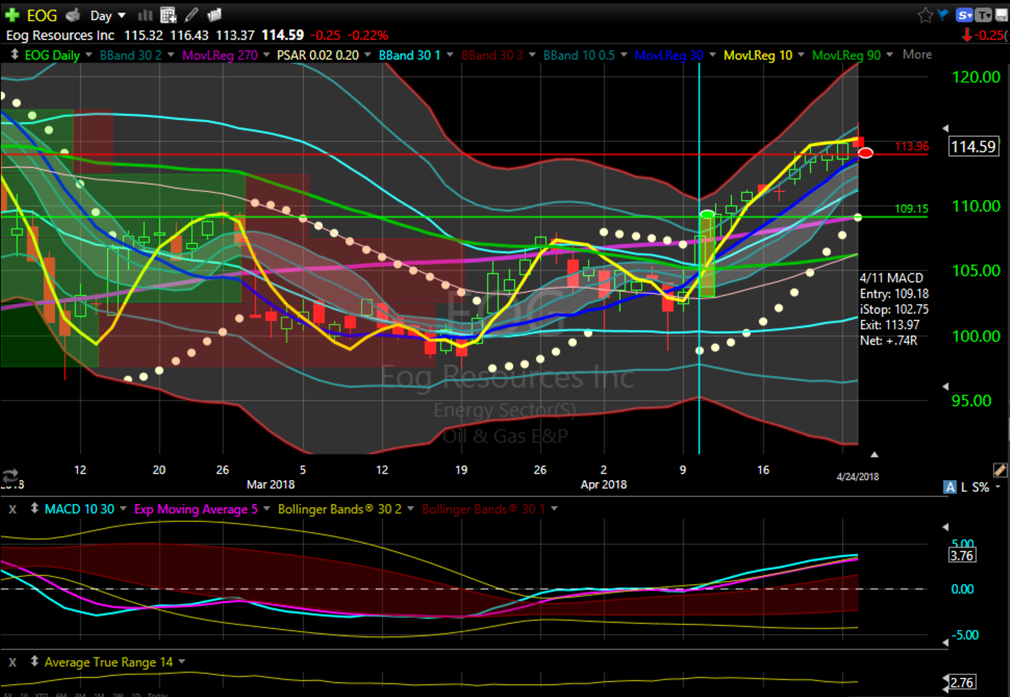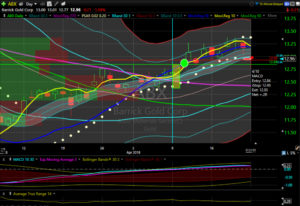 Obviously, the three trades both open and closed today were each -1R losses, so today's net result for closed trades is -2.21R. For the trades opened today but not closed, the results currently stand at -1.23R. Total open trades currently stand at +1.7R for 26 positions.
Long: AA, AAPL, EEM(2), EQR, ILF, INTC, KR, LRCX(2), NKE, RL(2), SBUX(2), WYNN, XLF, XRT.
Short: AEM, BABA, JNJ, NYT, MO, MRCY, PG, TSLA.
Thoughts
Both DIA and SPY have been down six days in a row. If there isn't a bounce or pause tomorrow, then look out below. I have the morning when I can watch and see what happens and will be prepared to trim the longs quickly if the market continues to fall.