Swing Trades
Today I framed only one potential trade (PVG) which did not fill. I apparently had a left over order on the platform though that got me into another position (XLP).
Five trades were closed today by hitting their stops. One was a double position, so only four symbols: KO, AEM, ESPR, and QCOM.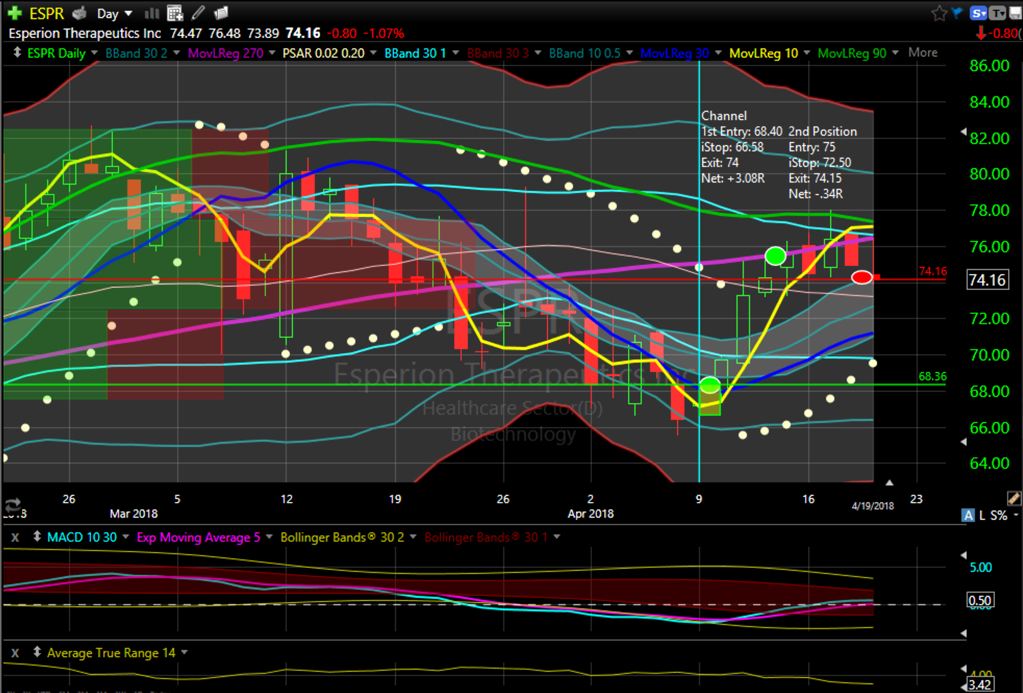 Net for all trades closed today: +3.82R
Currently holding 20 open positions at +16.78R.
Long: GDX, V, CVX, XLE, ABX, CBRE, GLD, MSFT, CSCO, DVN, EOG, PXD, SLB, USCI, LMT.
Short: HSY, NYT, BMY, MRCY, XLP.
Day Trades
I had no time today to sit and watch the market, so I have no day trades to report on today.